When it comes to shows that Hollywood deems prestige, which is sometimes enough to earn an actor an Oscar, there are a few familiar stereotypes: enslaved person, nondescript "wife", criminal, white savior. But often what is least discussed is the reverence for actors who play sex workers.
Think Eartha Kitt in "Anna Lucasta," Halle Berry in "Jungle Fever," Ziyi Zhang in "Memoirs of a Geisha," Julia Roberts in "Pretty Woman," Jodie Foster in "Taxi Driver," and Jon Voight in "Midnight Cowboy" and River Phoenix in "My Own Private Idaho".
A stunning montage of clips from these performances in the 2021 documentary "Celluloid Bordello" underscores those accolades. In the film, which airs on Prime Video this month, director Juliana Piccillo points to the fetishization, victimization, and exploitative stereotypes that often figure in these screen narratives.
More importantly, she does so by turning her camera at actual sex workers, many of whom are gay, as they discuss the ways their work and the like have been portrayed in Hollywood. And while many of these performances already have merits, including that of Jane Fonda in "Klute," "Celluloid Bordello" makes you think about what exactly makes these roles work.
While there are certainly depictions that depict the agency or are more realistic – such as Dolly Parton in "The Best Little Whorehouse in Texas" and Mya Taylor in "Tangerine" – many times the characters are murdered, drug addicted, or outright fantasy.
This pattern is further complicated when you consider the portrayal of gay and people of color sex workers. There is often an immediate understanding that something traumatic has brought them into this action, or that they are only doing it to be rescued by a man, or that they are generally lacking in morals of their own.
They rarely think about sex workers who do it because they want to, and they are so good at it.
Real-life sex workers, as well as sexuality and sexuality educators, interviewed on "Celluloid Bordello" all say some version of this, giving credence to voices who are often left out of the conversation when we talk about the way they appear on screen.
Returning sex workers to their own narrative jobs is pushed even further in "The Stroll" and "Kokomo City," two new films that premiered at this year's Sundance Film Festival.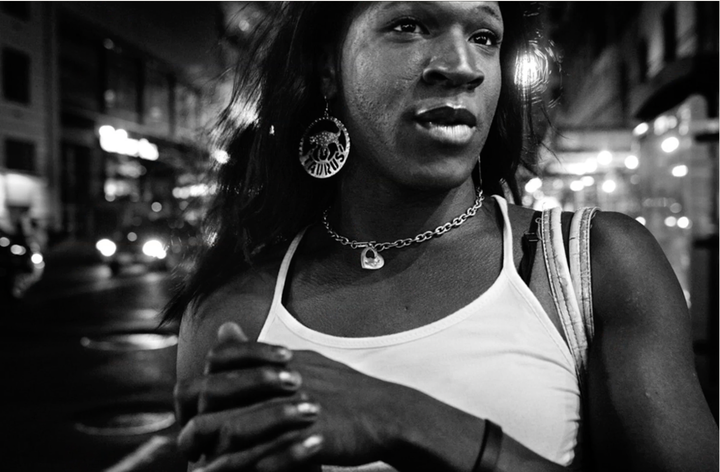 Within the first few minutes of "The Stroll," former Black and transgender co-star and director Christine Lovell made her intention clear: She was once interviewed for a documentary that was shown with an abbreviated and edited version of her story, and she wasn't pleased. "The Stroll," her debut with filmmaker Zachary Drucker, is her chance for a course correction.
(It's hard not to think of the The Controversy Over Narrative Ownership in "Paris Is Burning" When Lovell vaguely mentioned an earlier movie she was in).
This is the perfect setting to tell a story that hasn't been shared in a long time, or at least not shared in a way that accurately represents the people within it, it seems. Although obvious, there is a very popular style of filmmaking that is instantly recognizable in "The Stroll". Like "Celluloid Bordello," it's not a movie with a lot of technical merit. But narratively speaking, it's eye-opening.
"The Stroll" tells the story of the eponymous bar in New York City's Meatpacking District, which now charms a slew of upper-class white socialites and their families, but was once the office of many black and transgender sex workers in the '90s.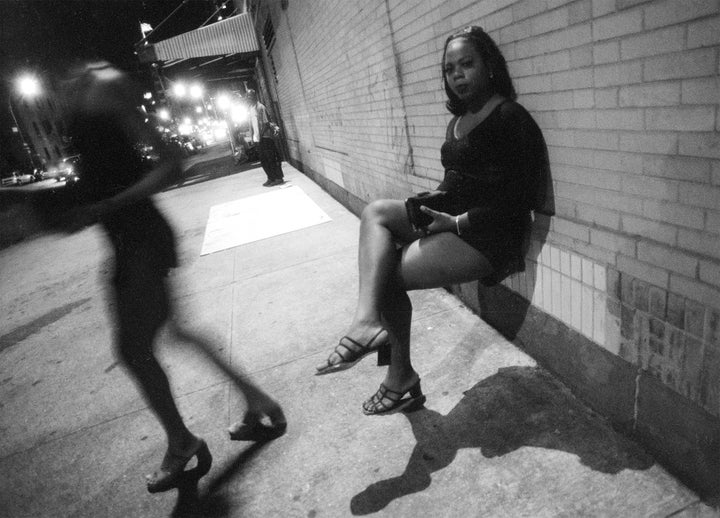 Like many black people then, and still are today, Lovell was fired from her job as soon as she began converting. Faced with rampant discrimination in the job market, she turned to sex work to earn a living. It wasn't long before she came to Stroll, then a neglected area of ​​town where sex workers could find work and form a community of their own.
The Stroll tells the story of this area and the life that frequents it. It is a remembrance of what once was and will never be again – and asks at what cost.
Lovell personally interviews sex workers, as she does throughout the film, sharing with them what it was like working there. While many black trans people found friendship and community in the early years, they were also met with more police brutality and insistent calls to be removed from the space, first from irate neighbors and then from Mayor Rudy Giuliani.
The politician was hell-bent on "cleaning up" New York City, which in part meant displacing the many black sex workers who thrived in the Meatpacking District. "The Stroll" details their painful removal process and the violence they endured.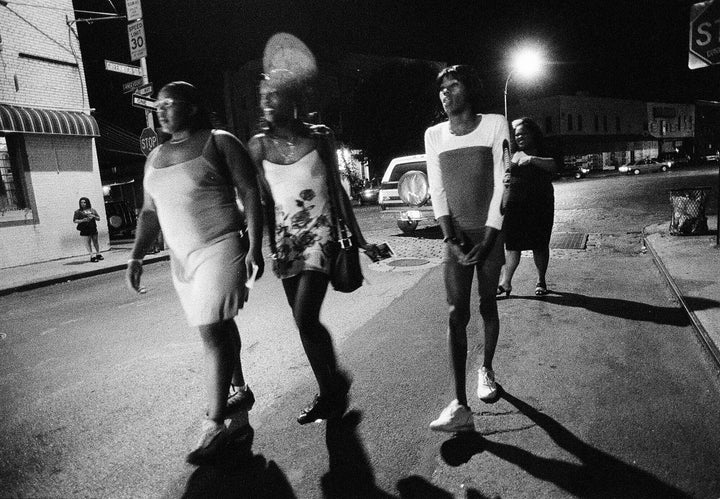 While Lovell and Drucker show sympathy for the sex workers they encounter, who talk about the need to be "superheroes" to survive every day and even arm themselves if necessary, the directors balance the story with the voices of former meatpackers and longtime residents. It also includes an interview with a photographer who documented the area at the time.
This creates a fuller story about the complexity of Stroll's demise, while also showing some filmmaking texture. "The Stroll" is very much a restoration of the voices that came before, as well as a landmark document for New York – in particular, the long and ongoing fight for gay rights across the city and beyond.
The documentary does a lot, and sometimes loses focus, but it's hard not to find its bittersweet ending when you think about all the lives lost, the battles won, and the warm embrace scene between the sex workers who've remained friends all this time.
A different, fully emphatic narrative among sex workers pulses through in "Kokomo City," directed by Dee Smith, the Grammy Award-winning writer and producer of hits like Lil Wayne's album "Tha Carter III." The director makes a solid debut with a documentary as disarming as its black and white cinematography.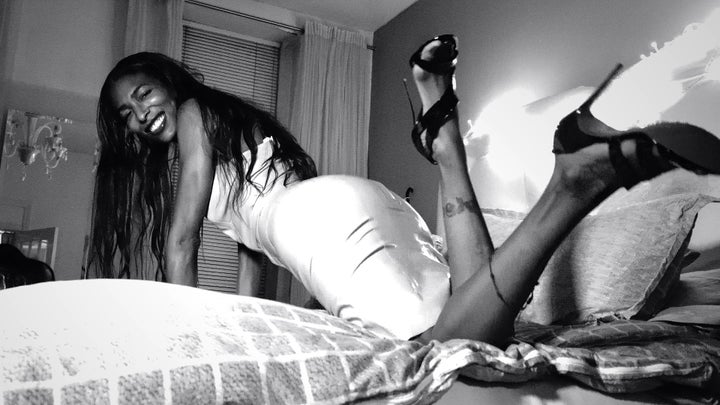 It's a simple premise as four black and transgender sex workers in New York and Georgia speak just about themselves and the world around them, inside and outside the black community, candidly, confidently, and at times hilariously candid.
In contrast to Lovell and Drucker's nonchalant approach to "The Stroll," Smith meets her subjects exactly where they are. Like in a bathtub, covered in bubbles with a hood on her head, or stretched out on her bed to just let out the breeze, or adjusting her top half in the mirror before a night out.
It puts each one in a place where they can really get into the idiosyncrasies of who they really are, while directly confronting who you think they are. This means diving into their experiences at the intersection of being black, transgender, and sex workers. No, they're not trying to take your man, someone says. They don't even want your man. It's a business deal.
One describes her volatile relationship with her brother and another talks about her family effectively kicking her out of the house. But this space of trauma and tragedy is not the place for Kokomo City. Instead, the Smiths seem to be more concerned with what ails them today as they go about their work and find healthy romantic relationships along the way.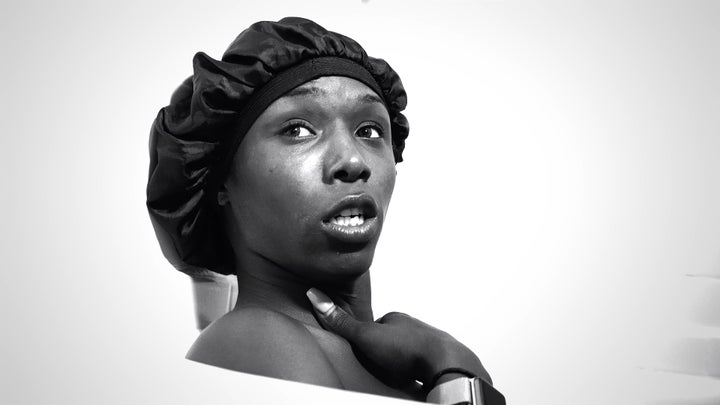 For example, there is the way they feel compelled to face disdain from within the black community, particularly from some black women who ostracize them and accuse them of taking their men.
In the bathtub scene with Daniela Carterwhich seems to run for about 20 minutes, throws truth bombs about sex and sexual potency and the cognitive dissonance of wanting a man who finds more pleasure than another woman, pays her, and blames her for it.
Another striking moment in the film finds two sex workers sitting at a table, one with dark brown skin and the other with light skin, talking about how they are viewed differently in the world. They talk candidly about colourism, how trans identity is viewed, and how others often associate it with gender.
"Kokomo City" is one of those provocative, free-form conversations you don't often see in movies today in a society governed by ever-changing rules about what can and cannot be said out loud, especially when it comes to the black community. Smith drops all claim.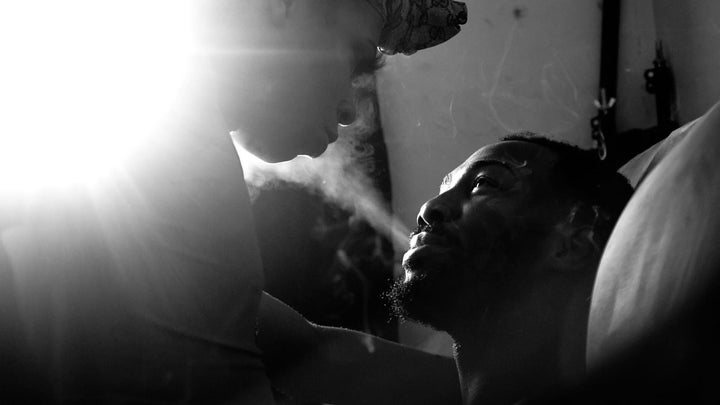 Surprisingly, she had no plans to even direct the movie. But after being turned down by five other directors, she took it upon herself. And it proved worthwhile, showing a lot of promise for a first-time filmmaker with one goal in mind: honesty.
"I wanted it to feel like something no one messes with," she wrote in the "Kokomo City" press notes. "Something like my actual experience. Something we could all find ourselves in. Something without all the rules and laws that separate us as people of color. I wanted to tear down those walls."
While Kokomo City may not breach some of these walls, it could at least spark conversations that were meant to be already under way. Hopefully, however, a step towards authenticity about sex workers will come to the big screen.